June 26 – July 2, 2023 | Presenter: Simone Campbell, SSS
CALL TO BE A PROPHETIC COMMUNITY
We will gather in Gospel pondering, life reflection and contemplative practice all in service of creating a community that nourishes a prophetic imagination. Our time together will include presentations, some shared reflection and contemplative silence to nourish the gifts needed to create a community for our turbulent world. Join us as we both delve into Holy Mystery and ponder the crying needs of our time.
COST: $750 VIRTUAL: $150
About Simone Campbell
Sister Simone Campbell (a Roman Catholic Sister of Social Service) is a religious leader, attorney, and author with extensive experience in public policy and advocacy for systemic change. Currently she is a leader of "Understanding US" a grassroots dialogue effort to promote political healing in our nation. For almost 17 years she was the executive director of NETWORK, Lobby for Catholic Social Justice and leader of Nuns on the Bus. In 2010, she wrote the "nuns' letter" that was seminal in the passage of the Affordable Care Act. She has twice spoken at the Democratic National Conventions, appeared on numerous television and radio programs and received many awards including a "Franklin D. Roosevelt Four Freedoms Award" and the "Defender of Democracy Award" from the Parliamentarians for Global Action. Prior to her work in Washington, this native Californian did interfaith state-based advocacy in Sacramento and for 18 years was the founder and lead attorney at the Community Law Center in Oakland to serve the family law and probate needs of working poor families in Alameda County.  Her two books, A Nun on the Bus (2014) and Hunger for Hope (2020), are award winning reflections on the substance of her life and the call to faithful justice seeking.
July 10 – July 14, 2023 | Presenters: Mary Boys, SNJM and Miriam Malone, SNJM
WISDOM FOR EMBRACING OUR FULL HUMANITY
Come gather with us to draw creatively upon the Scriptures, seeking their wisdom for embracing our full humanity—our brokenness and our goodness, our despair and our hope, our cynicism and our longing. Opportunities to gather for presentations, group reflection and discussion, and ritual prayer will be included. The retreat will conclude with Eucharistic liturgy on Friday, July 14th
COST: $500
About Mary Boys
Mary C. Boys, SNJM, is the Skinner and McAlpin Professor of Practical Theology at Union Theological Seminary, New York City, as well as its former Academic Vice-President and Dean. Author of six books and editor of four others, she has published widely in journals and popular publications. A native of Seattle who loves teaching and learning in varied settings, especially about Scripture, Mary is pleased to return to the west coast and to share once again leadership of a retreat at Villa Maria del Mar with her good friend Miriam Malone, SNJM.

About Miriam Malone
Miriam Malone,SNJM, holds a Masters degree in Pastoral Ministry from Loyola University, Chicago, and a Doctor of Ministry degree from San Francisco Theological Seminary. She has facilitated retreats, workshops and virtual gatherings for Villa Maria Del Mar. In addition to retreat ministry, Miriam's experience includes presentations in various (Arch)dioceses throughout the U.S., teaching liturgy, sacraments, and ministry skills in the Masters Program for Pastoral Ministry at Holy Names University in Oakland, and facilitating gatherings for parishes and religious communities. Five years ago Miriam, together with her canine companion Macintosh, discovered a new ministry as a volunteer with Furry Friends Pet Assisted Therapy services bringing joy and comfort to our aged, mentally ill, lonely, and dying sisters and brothers.
July 24 – July 30, 2023 | Presenters: Father Radmar Jao, SJ and Teresa Nygard
GLIMPSING GOD IN THE MIDST OF CHANGE: A SPIRITUAL PILGRIMAGE
All of us carry touchstone moments that have defined us as people of faith. Over these past three years of constant change and instability, it's been difficult to recognize the God we once knew. Through the lens of Ignatian Spirituality, this spiritual pilgrimage will give us an opportunity to glimpse a God who gently tells us, "I'm here. Trust me. I love you." We will experience this pilgrimage together through meditation, conversation, liturgy, presentations, personal prayer, and rest.
COST: $750
About Radmar Jao
Fr. Radmar Jao, SJ is a Jesuit priest who has been ministering to and with young adults for over ten years. He is an experienced spiritual director, retreat director/speaker, and currently serves as the Vocation Director for the USA West province of the Society of Jesus. Prior to entering the Jesuits, Fr. Radmar was a professional actor in Hollywood. Go check out his IMDB page!

About Teresa Nygard
Teresa Nygard has led retreats and worked in ministry with youth, young adults and adults for the past ten years. She currently works as a garden consultant for Gold Feather Gardens in Boise, Idaho. She enjoys exploring the mountain wilderness with her husband, Stu and very opinionated dachshund, Fig.
December 4 – December 8, 2023 | Individual Private Retreat
WINTER STILLNESS RETREAT
Amid the chaos and the noise that fills our lives, join us in a sacred time of stillness. Come and rest in the quiet and renew your spirit. Come and be surrounded by the beauty of nature and the gift of stillness. This time is intended for individuals seeking a personal retreat and to share the quiet with others. All participants will have a private room, common meals in silence, and optional communal daily prayer.
COST: $500
Twelve Step Recovery Retreats
Presenter: Father Tom Weston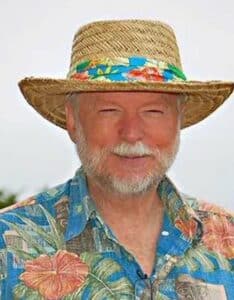 Father Tom Weston has been involved with people in Twelve Step Programs since 1976. A former Director of the Jesuit Volunteer Corps and a teacher, he has degrees in counseling, education, and theology. He lectures, counsels, and conducts workshops and seminars internationally.
November 16 – November 19, 2023
A RETREAT FOR PEOPLE IN 12 STEP RECOVERY